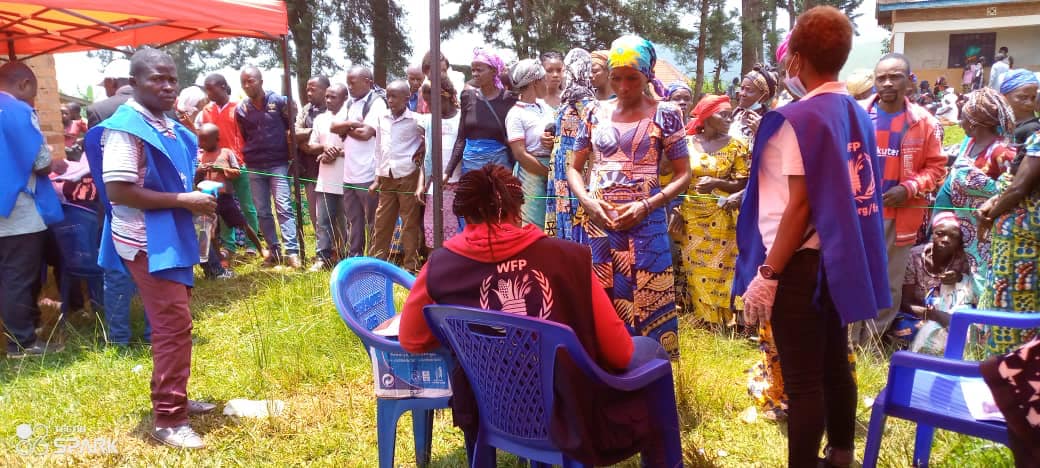 Two organizations, Congo Handicap (CH) and the Community Association for Development (ACDD) have joined forces to create a CH-ACDD Consortium, with achievements allowing them to apply for a project in 2019.
The analysis of the projects at three levels made it possible to identify the strengths and the risk analysis for each applicant. The consortium of two small organizations was ranked second on the basis of the score obtained.
The consortium was selected as the second implementing partner for the Targeting and registration of beneficiaries in South Kivu.
To date, this Consortium, which has already signed 4 Field-level Agreements (FLAs) with the WFP (including 1 in 2020 and 3 in 2021) has gone through the transparent and objective process to arrive at being verified as an organization capable of collaborating with the WFP for the implementation of projects.
Without the UNPP these NGOs would not have the opportunity to promote and expose themselves as a viable and credible structure. UNPP helps small organizations build their organizational and operational capacities.
So the UN Partner Portal is, so far, the only platform that also allows small organizations to compete with large organizations in the development area.
According to the Director of the CH-ACDD Consortium: "The CH-ACDD Consortium is a National NGO formed and registered on the UN Partner Portal (UNPP) since 2019, and can only confirm its joy at having already had 6 positive responses from its applications of which 4 have already resulted in signed FLA / funded partnerships."
This satisfactory result for the consortium, which is on its first contracts with a United Nations Agency, is proof of the efficiency and transparency that the UNPP has brought. Once registered, the steps to are straightforward and understandable.